It is safe to say that each one of us would want to increase security and privacy on the internet. The web holds tons of information that are personal to us; from online banking to private emails, the internet even has access to pictures and videos of ourselves. That said, it is extremely important for us to find ways in protecting ourselves from online threats such as hackers.
Online security is often overlooked by internet users since the use of the web is mundane and thus, we tend to forget the little but important things to consider such as online privacy and security measures. We wish to remind everyone about the basic things we can do to improve our security online; some of these tips are listed below.
Online Security
Instead of revealing your actual internet service provider's address, using a virtual private network will conceal this sensitive information and instead allow you to use a different address which cannot be trace back to you. Aside from this, the use of VPN will also allow you access to everything, such as music videos, games, shows, that are restricted in your region. This is exactly why VPNs in Pakistan, as well as in other countries with geo-restrictions, are sought after.
Do not take your passwords or pass-codes lightly; be very careful about these as hackers are quite talented in figure these out. Thus, when deciding for your passwords, you want to make sure you use something unique but not too personal so as to not drop hints for potential hackers. Throwing in several numbers may help strengthen your passwords.
You can post about your dream house or dream car all you want but your bank information, property documents, billing addresses, pictures of your diamond collection are some of the many information you should definitely think twice about posting on social media or on any online platforms. Even when your account is private, you will never really know who are lurking behind the internet secretly watching your information. Moreover, private issues, as well, should not be posted on social media so as to not let others know what your weaknesses are. Others might just use these information to their advantage.
An all-time security measure to follow is installing firewall and antivirus software that will help protect your device and all the data it contains. This also helps knockout hackers and other online threats.
The cache is an online storage of all the data; these data are stored via cookies that serve as trackers. Hence, you must always clear your cache such as your web history. Otherwise, information about you may be sold to companies which will make use of it without your consent.
Social media is a big part of our lives today; almost all our activities or plans are posted on social media. Thus, it is important to keep things private as you do not really want the world to know private and sensitive information about you. Customize your privacy settings according to what makes you safe.
Bottom Line
At the end of the day, you will have to go back to the basics. Start with your passwords and then move on to the more complicated security measures. Never underestimate what the internet might be able to do with your data; there are as much as bad people online as there are in real life.
Here we will discuss how important Cyber Security is. Mehmet Ali is an expert in this field and will help us to better understand the significance of network's security and limits. You can visit his website at vpnturkey.com. At this time, we need valuable informations to strengthen the suppression of unwanted activities from people who seek trouble and confusion with others.
Click translate to understand the original context.
Siber saldırılar, ABD'de en hızlı büyüyen suç ve boyutları, inceliği ve maliyeti artmaktadır.

Yahoo hack'inin kısa süre önce 3 milyar kullanıcı hesabını etkilediği yeniden hesaplandı ve etkilenen 145,5 milyon müşteriyle – 2017'deki Equifax ihlali – şimdiye kadar bildirilen en büyük açık saldırı sayısını aştı. 2017'de meydana gelen NotPetya ve WannaCry siber saldırılarının yanı sıra bu büyük patlamalar yalnızca önceki saldırılara göre daha büyük ve karmaşık değil, aynı zamanda zamanın bir işaretidir.

Heryerde ofisler ve SOC'ler (Güvenlik İşlem Merkezleri) bulunan Yönetilen Güvenlik Hizmetleri Sağlayıcısı Herjavec Group'un kurucusu ve CEO'su Robert Herjavec, "Siber Güvenlik Vakfı'nın küresel çapta sibrozarj hasarına atfedilen 6 trilyon dolarlık maliyeti görmeye yaklaştık" diyor.

ABC'nin Shark Tank'ında bir Shark olan Herjavec şunları ekliyor: "DDoS saldırıları, hırsız bulaşması ve sıfır günde patlatılan olaylardaki artış geçen yılki gerçeklerin ortaya çıkmasına katkıda bulunuyor." "Bu, siber suçların etrafındaki hype – başlıkları, ihlal bildirimleri vb. – bizi kayıtsız hale getiriyor. Risk çok gerçekçi ve kaçınılmazlık hissine kapılmamıza izin veremeyiz. Bugün piyasada bulunan en iyi barındırma seçeneklerini seçerek, siber suçların hızlanan tehditlerinden işletmelerimizi nasıl koruduğumuz konusunda hepimizin rolü var. "

Siber saldırı yüzeyi

World Wide Web 1989'da icat edildi. İlk web sitesi 1991'de canlı yayınlandı. Bugün 1.2 milyardan fazla web sitesi var.

2017'de 3,8 milyar İnternet kullanıcısı (dünya 7 milyar nüfusun% 51'i), 2015 yılında 2 milyar dolardan yükseliyor.

Cybersecurity Ventures, 2022 yılına kadar 6 milyar İnternet kullanıcısının olacağını öngörüyor (planlanan dünya nüfusunun% 75'i 8 milyar) ve 2030'da 7.5 milyar İnternet kullanıcısı olacak (planlanan dünya nüfusunun% 90'ı 8,5 milyar, 6 yıl). yaş ve üzeri).

Tarihsel olarak nüfus artışı ile ilişkili olarak gelişen sokak suçları gibi, sibrokrimenin benzer bir evrimine tanıklık ediyoruz. Sadece daha sofistike silahlarla değil, artan sayıda insan ve dijital hedefle ilgili.

Microsoft, çevrimiçi veri hacimlerinin 2020'de 2016'da olduğundan 50 kat daha fazla olacağı tahminiyle dijital büyümeyi hızlandırmaya yardımcı oluyor.

Intel'e göre, 'Big Data Bang' 2006'da 2 milyar nesneyle (kablosuz olarak iletişim kuran akıllı cihazlar) patlayacak 2020 yılı itibariyle 200 milyar olacak bir IoT dünyası.

Gartner, yarım milyondan fazla giyilebilir cihazın 2021'de yaklaşık 310 milyonu aşkın bir sürede 2017'de dünya çapında satılacağını öngörüyor. Giyilebilir ürünler arasında akıllı ekranlar, kafaya takılan ekranlar, vücuda takılan kameralar, Bluetooth kulaklıklar ve fitness monitörleri yer alıyor.

Cybersecurity Ventures, 2022 yılına kadar 6 milyar İnternet kullanıcısı ve 2030 yılına kadar 7.5 milyar İnternet kullanıcısı olacağını öngörüyor.

Siber suçlular, her ay sahte sayfaları taklit ettikleri şirketi taklit etmek üzere tasarlanmış yaklaşık 1.4 milyon phishing sitesi oluşturuyorlar.

Dağıtılan hizmet reddi saldırılarının (DDoS) boyutları, siber suçluların iki yıl önce başlattıklarından 4 kat daha büyüktür ve 2017'deki DDoS olaylarının yüzde 42'sinden fazlası, 2015'teki vakaların yüzde 10'undan yüksek bir oranda 50Gbps'yi aşmaktadır.

Cybersecurity Ventures, yeni bildirilen sıfır günlük açıkların 2015'te haftalık bir haftadan 2021'e kadar günde bir güne yükseleceğini öngörüyor.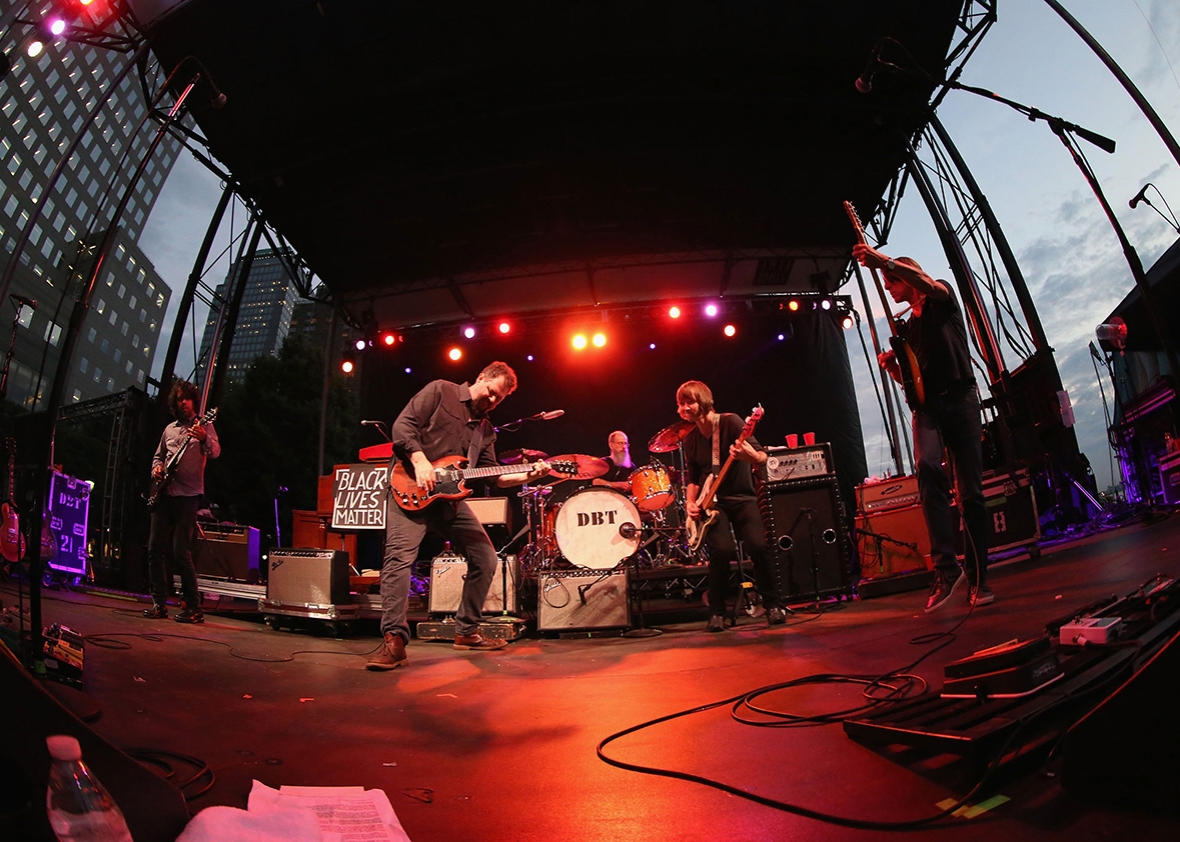 Starting a band, that's the dream. From our high school years and even after college, many of us who are into music are enticed by the idea of forming a group, like Linkin Park or Little Mix, and performing in front of audiences for gigs and concerts.
From the looks of it, starting a musical band seems to be quite trivial and easy. The truth of the matter, however, is that it is far from easy. There are lots of challenges that may arise and there are several things to do for the process to be successful.
Listed below are the steps that need to be taken when trying to start a band.
The Process
First and foremost, you have got to have the members of the band. Depending on the type of band you wish to create, you will need members to fill in the roles of guitarists, drummers, keyboard player and the vocalist/s.
To fill in the empty roles, you may hold auditions so choosing would be done easier. Invite friends and relatives to join your band or you may also post online.
A leader must be chosen although more often than not, the leader of the band already emerges even prior to the completion of the members.
Although this may be changed from time to time, it is necessary for the starting band to choose a name which would be used in gigs and events. Make the name creative and catchy so as to attract the audience.
It is not necessary to choose an exclusive genre for the band; however, it is great to have a specific genre of which your band will specialize on.
The band cannot function without the necessary instruments. Here, investments must be made. If the members have their own instruments, however, then it really should not be a problem. The members may start with used guitars, smaller than normal amps, etc.
It is essential to schedule practices for the band in order to allow the members to have a feel of the group dynamics of the band. Through practices, the members will be able to adjust accordingly.
It is always great to write and compose songs with your band members. Songwriting, however, is a process that will be learned gradually.
Before writing original songs, your band may also do covers of popular songs today. Emerge in online social platforms by taking videos of the covers and uploading it on Youtube. This will truly help you in your startup career.
When all has been settled, your band should search for gigs and events. You should first start with small events before joining big-time events so that you will not be culture-shocked. Luckily, you can now use technology, via internet, to look for gigs and events.
The Final Say
The most important aspects when starting a band is the dynamics of the members; everyone must get along well with one another, at least for the most part. Moreover, it is essential for the members to use their connections with friends and family as well as take advantage of the internet in starting their journey of being a band.